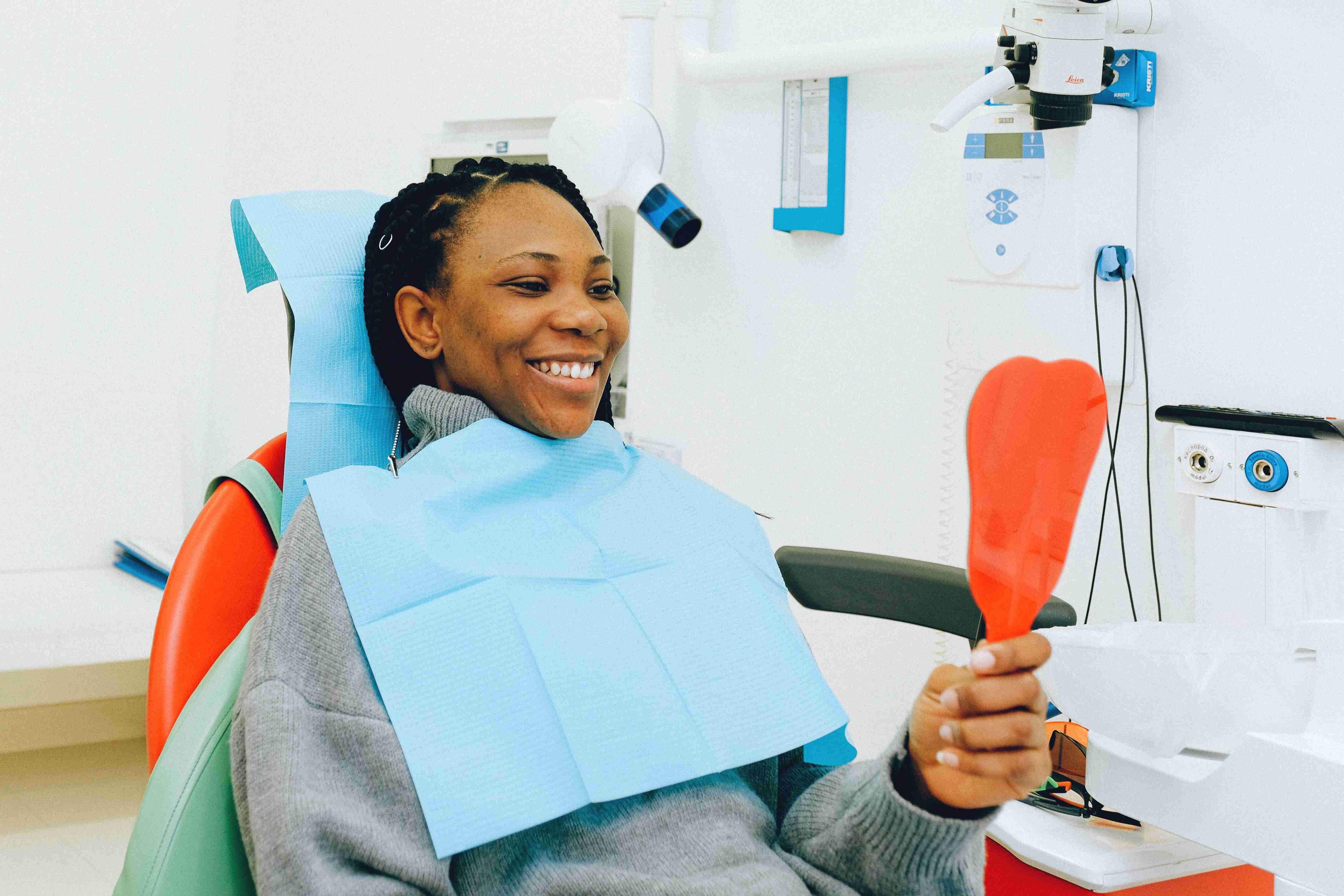 Oral cancer is a disease that can affect the lips, the tongue, the floor of the mouth, hard and soft palate, sinuses, throat, and gum tissues. It is caused by damaging DNA within cancer cells. These cells grow rapidly and spread to other locations in the mouth, leading to the growth of cancer tumors.
When should I get an oral cancer exam?
A routine oral cancer exam is an important part of preventive dental care. Every six months, you should visit your dentist for an oral cancer screening. This exam is painless and quick. During the exam, your dentist will examine your cheeks, oral cavity, lips, tongue, throat, and gums for any unusual growths.
What does the oral cancer exam involve?
Your dentist will carefully examine your mouth for signs of oral cancer. This exam is different than your regular dental exam. It doesn't include X-rays or cleanings. Instead, your dentist will look for things like lumps, rough spots, patches, or growths.
You can get your oral cancer exam during your routine dental checkup. During this exam, your dentist will visually examine the soft tissues of your mouth for signs of cancerous or precancerous growths. These signs include:
Red or white lesions
Sores or lumps on the soft tissues
Scaly patches
White, red, or speckled patches on the tongue
Bleeding gums
Difficulty chewing or swallowing
Visual exam during oral pathology
Visual exams are an important part of oral pathology exams. The mouth contains many tiny structures that can be difficult to detect with the naked eye. By performing a visual exam, your doctor can more easily spot signs of oral cancer, premalignant lesions, or other abnormalities.
The dentist may need to use extra lighting, such as dental microscopes, in order to properly diagnose the patient. The dentist uses a high-quality loupe or microscope to magnify the lesion. The loupe or microscope magnifies the view between 2 and 10 times.
A lot of patients visit the dentist for a routine exam. During the exam, the dentist checks the oral tissues for signs of oral cancer. If the patient has oral cancer, the dentist may notice lesions or bumps on the oral tissues.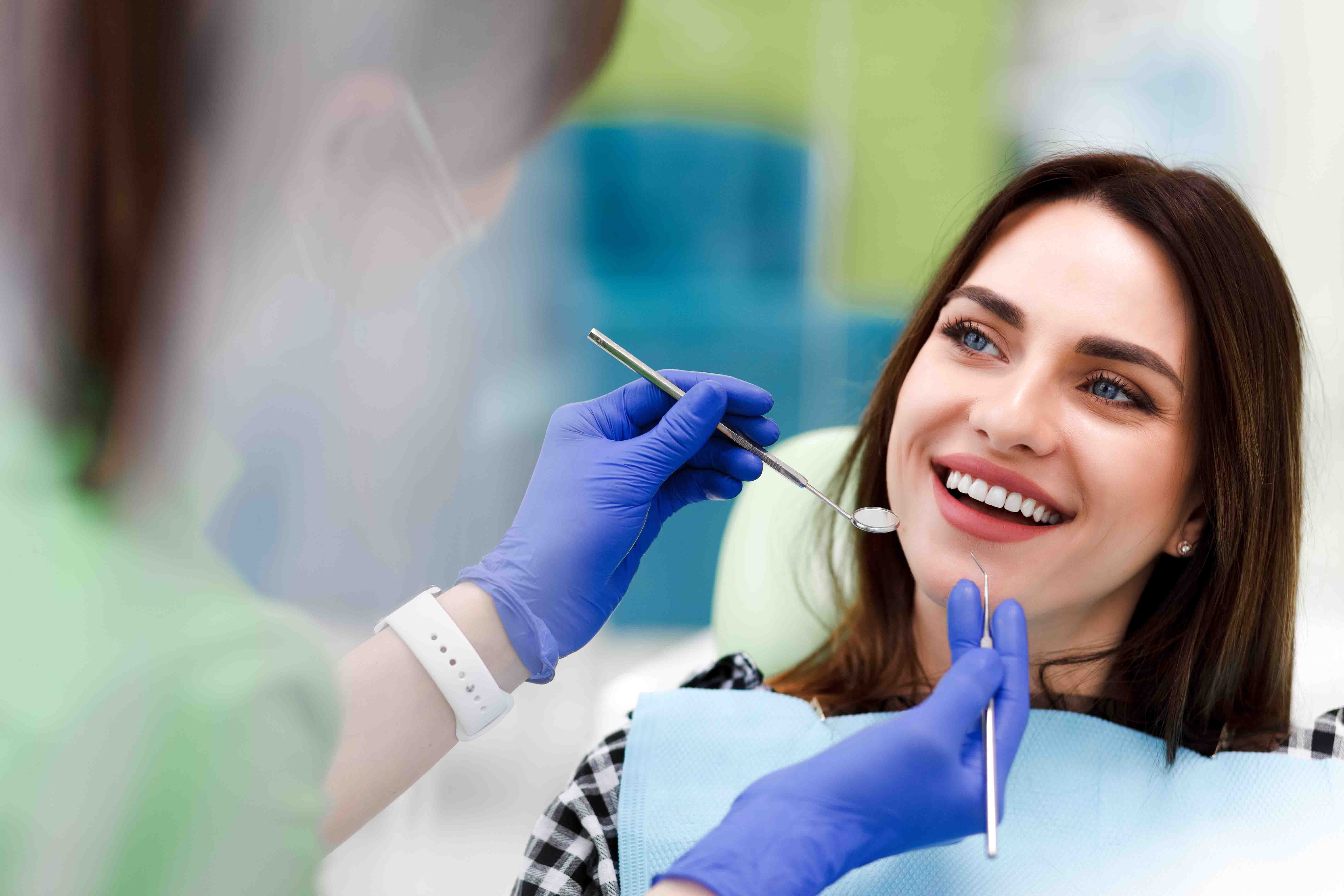 What happens after an oral cancer exam?
If your dentist notices any concerning areas during your oral cancer exam, they will recommend the next steps. In most cases, a biopsy or excision is necessary. This involves removing a portion of the tissue for examination. Your dentist may refer you to an oral surgeon for this.
A biopsy may be performed using local anesthesia. Your oral surgeon will remove tissue from the area of concern and send it off to a laboratory for testing.
An excision may also be performed using local anesthesia. Your oral surgeon will remove the entire lesion. In some cases, patients do not need stitches. However, some patients require stitches to close the surgical area.
At LAGOS Periodontics & Dental Implants, Rodrigo A. Lagos, DDS, MS, practices a full scope of periodontics with expertise in preventive periodontics, cosmetic periodontal surgery, gum grafting, and dental implants. To schedule an appointment, call us at 760-568-3421 or visit our practice at 36945 Cook St.Suite 101, Palm Desert, CA 92260.